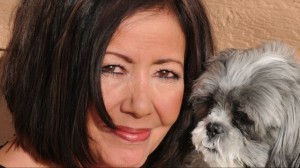 Di Freeze lives in Colorado. For nine years she was the editor-in-chief of Airport Journals, the founding publication of Living Legends of Aviation. While with Airport Journals, she interviewed more than one hundred aviators. Her updated biographies are part of her Passion For Flight/In the Cockpit series, now available as ebooks and in print through Amazon,  Barnes and Noble and Smashwords.
As an editor, she has edited biographies, self-help, children's, fiction novels and short stories. Freeze Time Media has published several books, in print and ebook form. The latest include My Battlefield, Your Office: Leadership Lessons from the Front Line, by Justin Constantine, and Love and War – and Eternally Damning Prophecies (the first book in the Anastasia Evolution Series), by River Eno.
Di is presently an editor at SandHill.com. She is also the author of www.sameshihtzudifferentday.com, a blog about three shih tzu half-sisters she and her husband, John, rescued from a puppy mill, and their stepbrother Nigel, rescued from a shelter.